What is a Dental Implant?

Periodontics and dental implants have advanced more rapidly than any other discipline in dentistry. In the past, we had limited options to replace missing teeth that included prosthetic removable dentures or drilling into other teeth to create a dental bridge.
One of the biggest advancements in dental implants is with 3D computerized tomography or 3D CT scans as they are known. With this advanced technology, we are now able to individually tailor treatment to each patient and precisely place dental implants within a fraction of a millimeter.
Single Tooth Dental Implant?

If a tooth decays past the point of repair or breaks or is damaged in an accident, a single tooth dental implant can be fitted precisely to your individual measurements to replace the missing tooth. Dr. Heaton takes into consideration the health of your gums, jawbone and oral cavity when putting together the best treatment plan for you. Our goal is to provide you with the most affordable dental implant options that will give you a beautiful smile and last many years.
Multiple Teeth Dental Implants
If a patient needs more than one tooth replaced, Dr. Heaton puts together the most affordable and effective treatment plan to replace the missing teeth. Sometimes, this might require an implant bridge or two separate implants in different areas depending on where tooth loss has occurred.
Does Getting a Dental Implant Hurt?
Many patients are afraid of the dental implant procedure so they put their decision off. Sometimes they put off decisions for years. Most patients are relieved and amazed at how easy and manageable the dental implant treatment process is. Many wished they had come in many years before.
It is important that our patients know that their comfort is of our utmost concern at every step of the treatment plan. We spend a great deal of time making sure that each of our patients are made comfortable and all questions are answered at every step along the way.
We utilize sedation dentistry with all of our oral surgeries to minimize pain and discomfort for our patients.  This step comes as a great comfort to our patients to lessen the fears of dental implants and oral surgery procedures.
How Do Dental Implants Work?
When a tooth or teeth are lost, small titanium screw-like dental hardware is surgically placed in the area of tooth loss.  The procedure can take less time than a typical crown or dental filling.  Then, we let these heal in a process called osseointegration.  Once healed, a crown is placed on top of the implant and you have a new tooth. While you are healing you may need a temporary tooth replacement while the dental implant heals.
After Dental Implant Surgery
After Dental Implant Surgery
Why Choose Dental Implants?
Dental implants do not interfere with your natural teeth. Unlike, traditional dental bridges where your existing teeth are drilled into, dental implants are stand-alone.
Due to the improvements in dental implant technology, and when they are restored properly, dental implants will last for decades.
Success Rate of Dental Implants
The success of titanium dental implants has improved from 80% in the 1980's to a success rate of 95% and up today. This increase in success rate is due to the improved science between titanium and bone interactions. 
Choosing a Dental Implant Surgeon
The advancements in technology in the periodontal and dental implant field are rapid. The learning curve is steep and the consequences of poor dental implant placement can be painful and expensive. Some dentists take a weekend course and then begin to place implants.
Dr. Heaton is a Board Certified Houston Periodontist and Dental Implant Surgeon. He has been in practice in Houston, Texas since 1985. Dr. Heaton has completed many years of advanced training in periodontics and dental implant surgery. He has personally placed over 6,000 dental implants. In addition, Dr. Heaton mentors other periodontists at the University of Houston Dental School at Houston on dental implant case studies, periodontology and advanced periodontal technology.
Three Questions To Ask Before Selecting a Dental Implant Surgeon
Here are questions to ask a potential dental implant surgeon before you choose to move forward with your dental implant treatment plan.
How many years have you been placing dental implants?
How many dental implants have you placed?
How extensive was your dental implant training? Was it a weekend course from a dental implant manufacturer or did you receive your dental implant training from a formal Dental Education Center over months or many years?
Dental Health and Systemic Health
Your dental health is important. Don't settle for less when it comes to your dental health. Multiple clinical studies show our dental health can directly affect our systemic health. Click here to read more about how periodontal disease has a mouth body connection.
Dr. Heaton's periodontal practice is one of the most experienced periodontal dental implant practices in the Greater Houston Area.
To schedule an appointment, please contact our appointment scheduler at drbarryheaton@gmail.com or call 713-339-2800.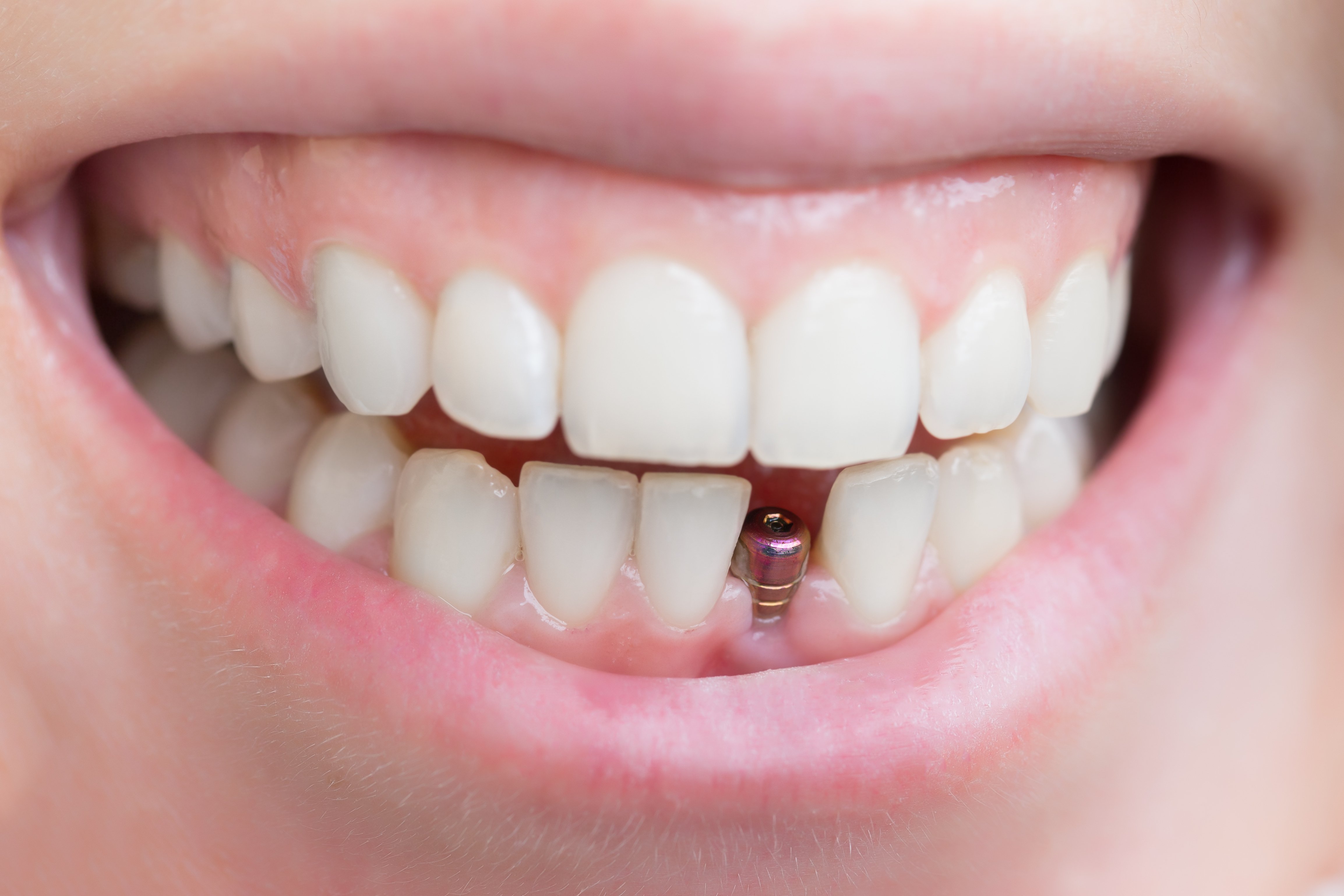 Single Tooth Dental Implant